Concept
What
Opuscule is a minimalist writing and note-taking application with a few twists.
Its main goal is to help you write the smaller parts of bigger documents quickly, in any order, with as little clutter as possible, but you can also use it as a simple note-taking or blogging tool.
Your notes can then be exported as HTML documents: browse them locally, share them online, or even link them together to build a static website.
Opuscule is developed with Godot and is available for Windows, macOS and Linux.
It's free, and will probably go open source if I find enough time to release code I'm not ashamed of.
Why
I am a professional game designer and hobbyist game developer.
Writing game concepts and game design documents often means working on several small documents at the same time, depending on priorities and inspiration, and sharing different bits of information with different persons.
Opuscule is the result of these considerations, and will evolve for years to come. It's primarily focused on suiting my own needs, so it probably won't please everyone. But I hope you'll find it useful.
Screenshots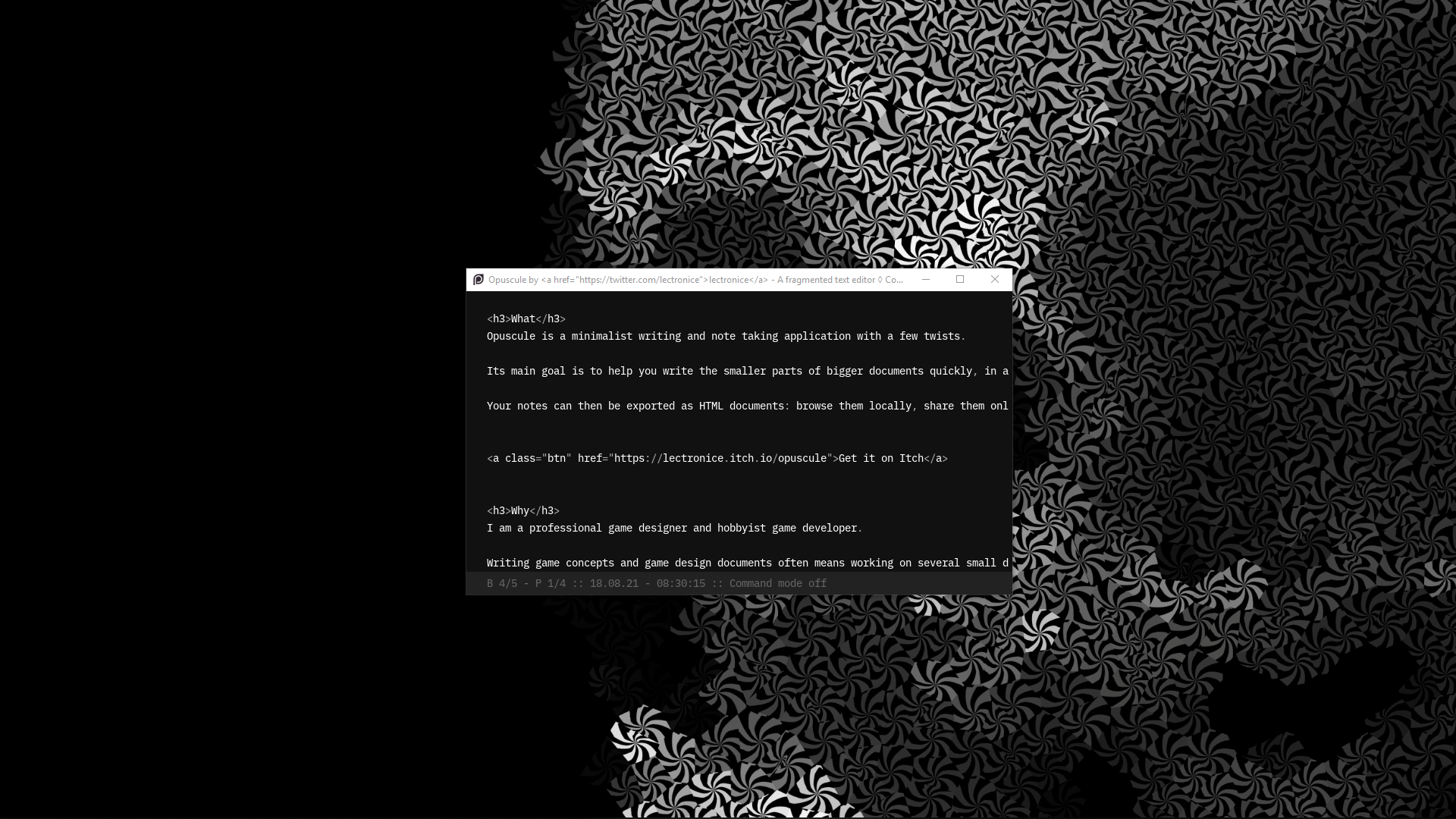 Windowed mode, dark theme.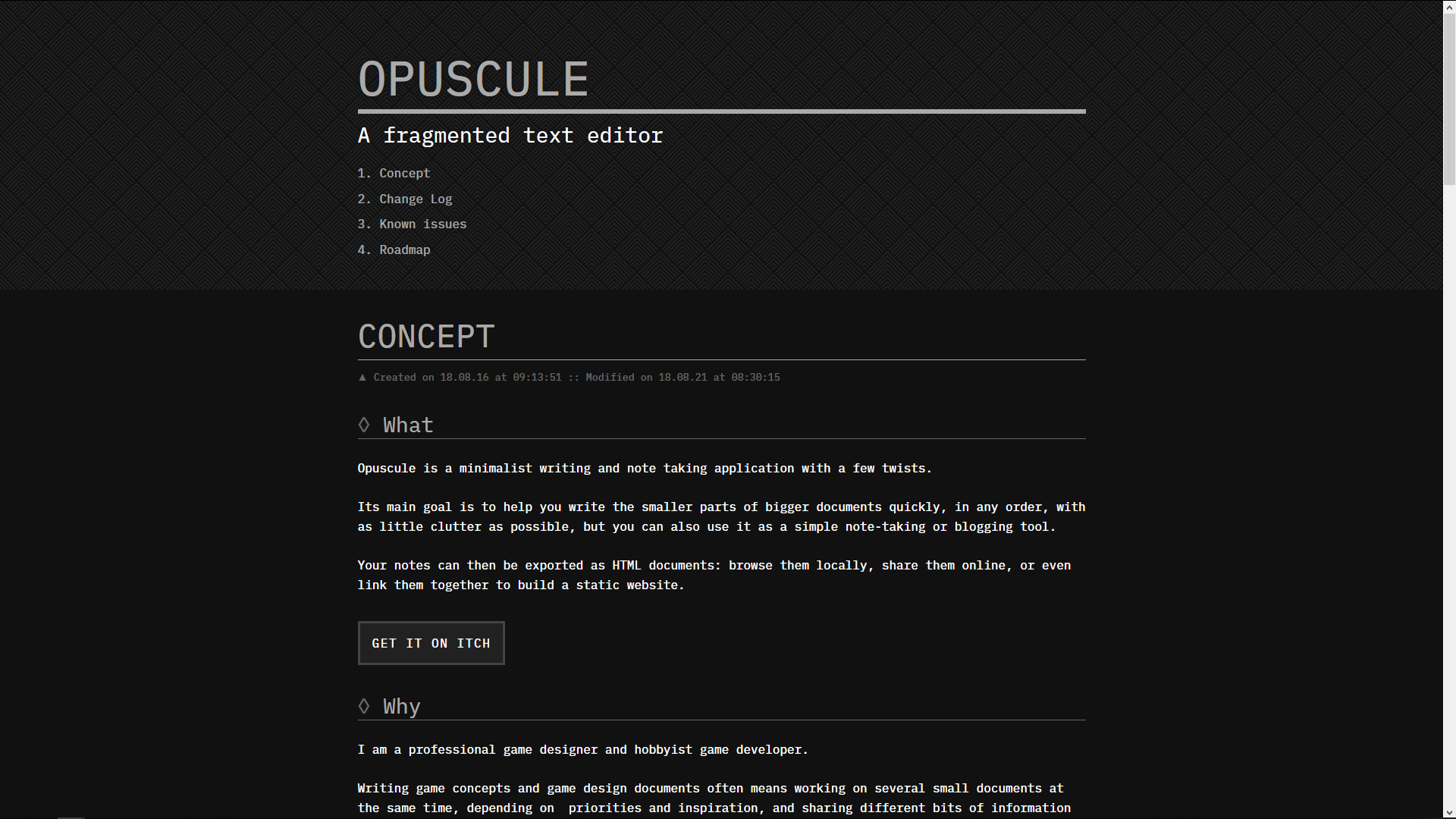 HTML export, dark theme.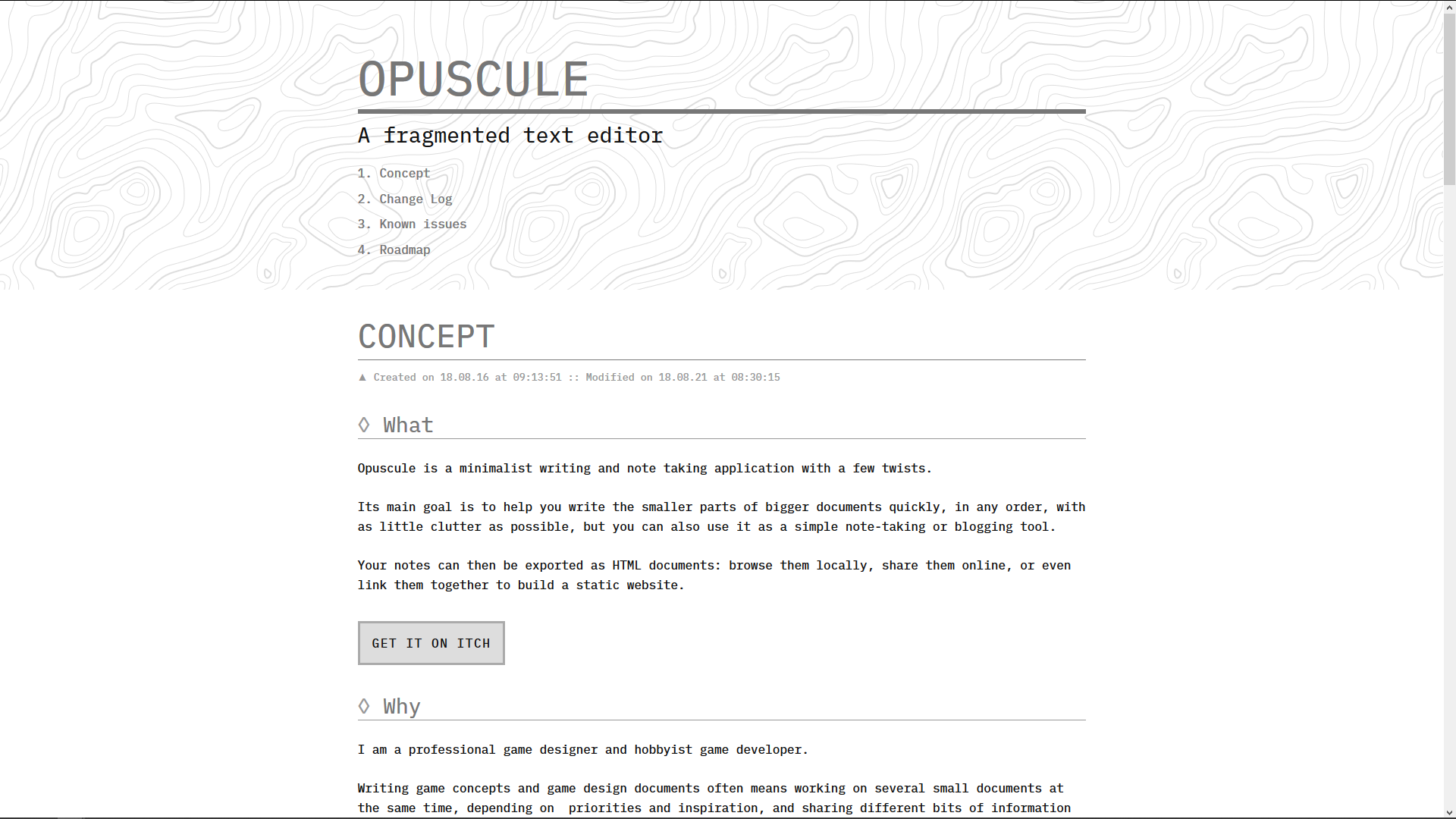 HTML export, moon theme.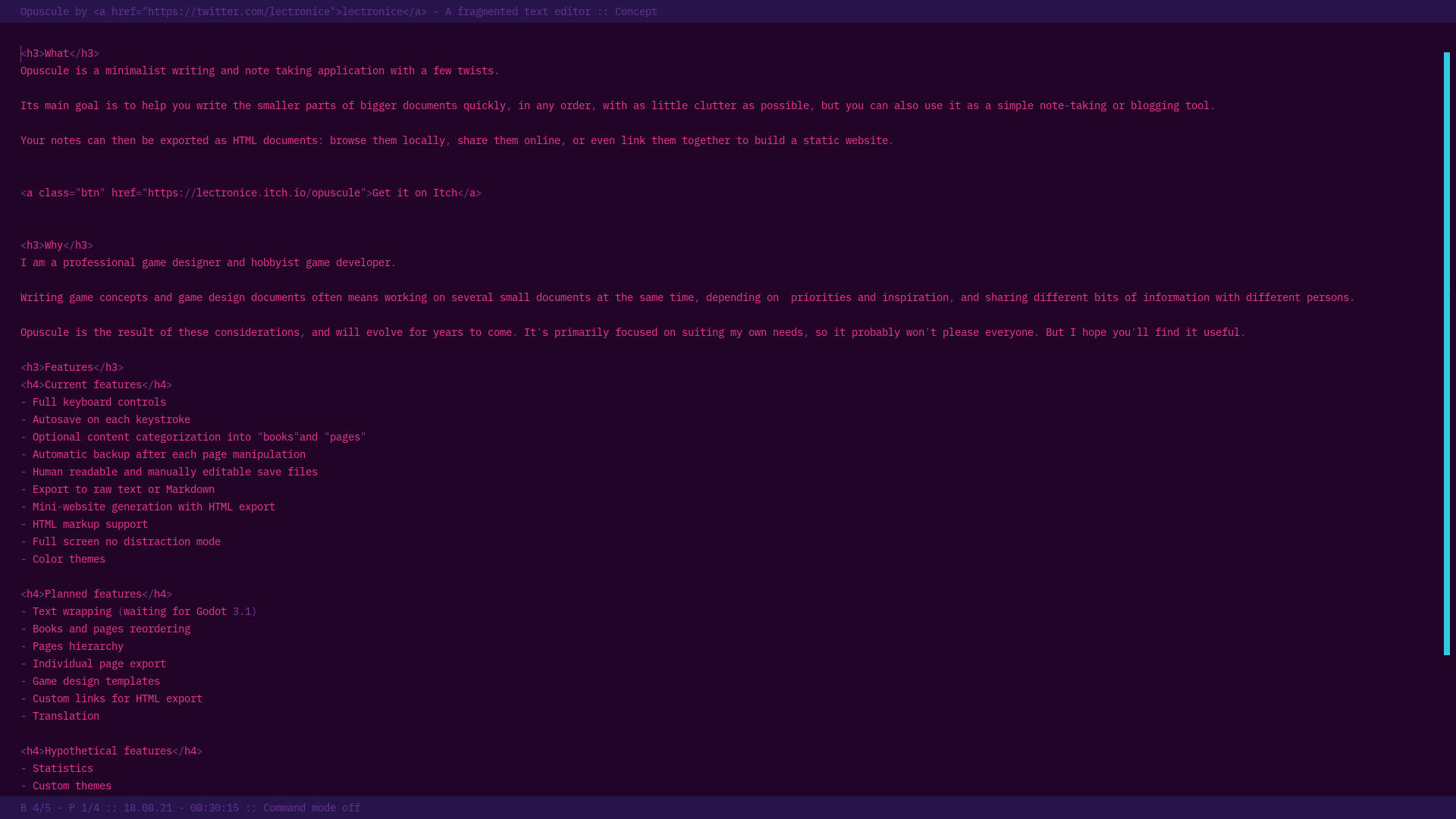 Full screen, neon theme.
Features
Current features
- Full keyboard controls - Autosave on each keystroke - Optional content categorization into "books"and "pages" - Books and pages reordering - Side navigation panel - Automatic backup after each page manipulation - Human readable and manually editable save files - Export to raw text or Markdown - HTML markup support - Mini-website generation with HTML export - Full screen, no distraction mode - Color themes
Planned features
-
HTML tags shortcuts
(Markdown is in the works) - Individual page export - Game design templates - Custom links and scripts for HTML export - Custom themes - Translations
Hypothetical features
- Pages hierarchy - Search system - Statistics -
Hundred Rabbits
themes support - Tags and internal links -
Background drones / ambient noise blocker
(I'm developping another app for this) - In-app image support - Drag & drop support - Node-based pages organization - See
the roadmap
for more details